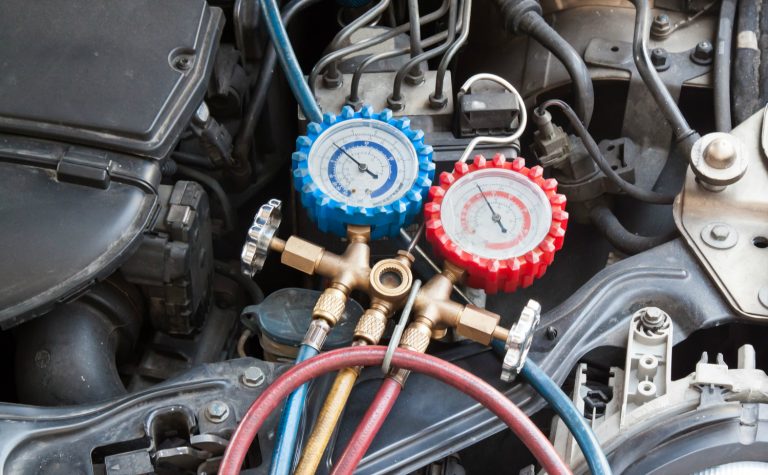 Keep your Air-Con cool all year
Re-Gas / Recharge (R134)
Test for Gas Leaks
All Air-Con Faults Fixed
100% Environmentally Friendly Procedure

AIR-CONDITIONING REPAIRS
A regular Re-gas of your air con system can save you hundreds of pounds in repair bills. Not replacing the gas in the system at the correct intervals often results in problems with seals, condenser (radiator) leaks, and seized compressors.
Air-Con Recharge / Service
Air Conditioning during a hot humid summers day is difficult to live without. Have you ever stopped to appreciate how complex your car's air conditioning system is? Or, how expensive it can be to fix when it goes wrong? Just as with your engine, regular regassing and maintenance of the air-conditioning system can keep it running cool and save you lots of money in the long run.